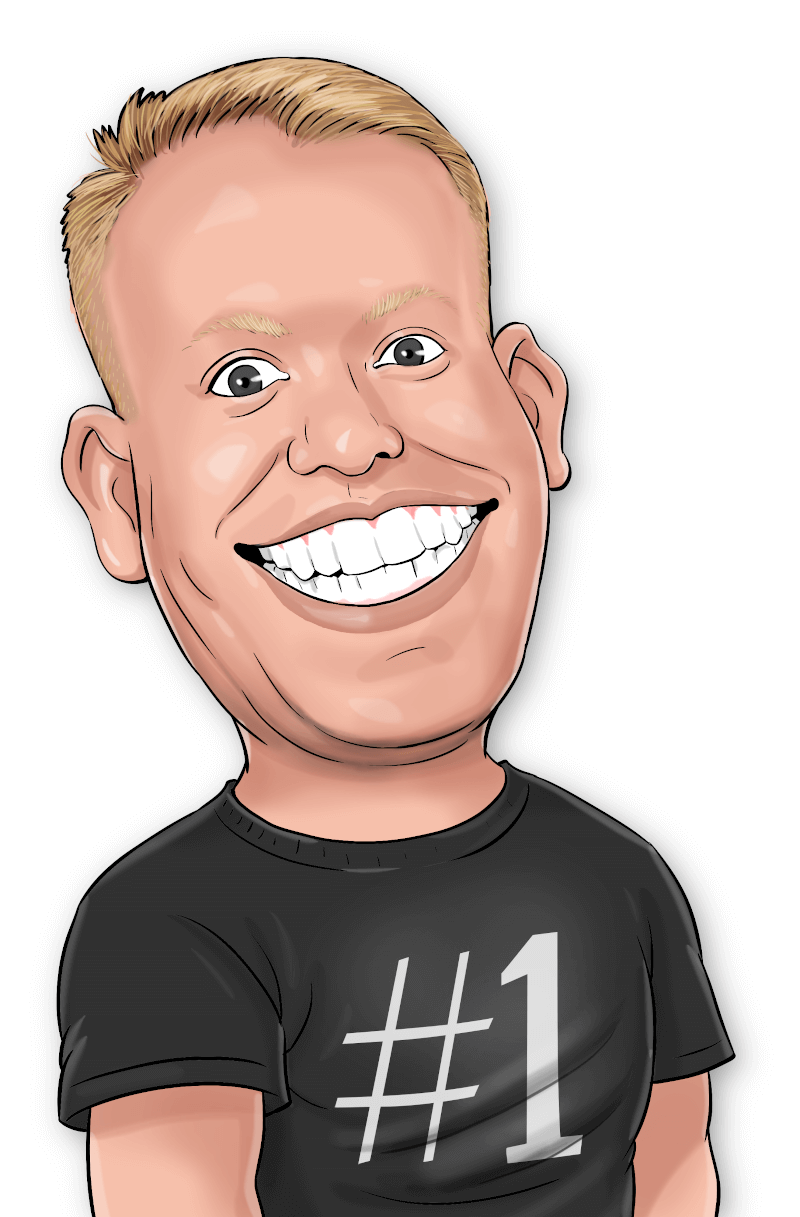 Exposing Robby Blanchard and Commission Hero
This non-profit website criticizes a
$997
course about using Facebook to advertise other people's products in order to get commissions. Robby suggests buyers
can make $1000 a day
using his course. If buyers try the course and are unsatisfied with the results they are ineligible for a refund because
accessing the training materials voids the guarantee
.
I'm not going to do a $300 deal!
Beware of sites that recommend Commission Hero (even if they initially sound critical). Each time they refer someone to the program they make
at least $300
. To make the commission they need to have their affiliate code in the web address like this:
https://joincommissionhero.com/?hop=thecode
Details of the money referrers can make:
Here was Google's questionable "Featured Snippet" when I searched for
commission hero scam
. The snippet begins by saying "Commission Hero can't be considered a scam" though that site seems like a biassed source since they make $300+ each time they refer a person to the course.
That site mentions an
outdated refund policy
where you have to try the course for a year. If you do that you will actually be ineligible for a refund - which suits that site well since it would make sure they keep their commission for the course.
The Claims
"How To Make $1000+ Per Day Online"
"Ready To Make $1000+ PER Day?"
From 2019
"$1k/day will be virtually guaranteed for you if you follow the plan and work hard"
Note this is talking about selling $1000 worth of products per day. Only a fraction of this is your commission and then you've got to pay the Facebook ad fees. Most people would have
disappointing results
.
The Fine Print
https://robbyblanchard.com/hero/

"INCOME DISCLAIMER : This website and the items it distributes... may not produce the same results (or any results) for you. Commission Hero makes absolutely no guarantee, expressed or implied, that by following the advice or content available from this web site you will make any money or improve current profits"

Banned on Facebook?
The reason why Robby would be getting banned is because his Commission Hero ads often imply that people can make $1000+ per day... He is saying that being banned is normal because many of his students get their ad accounts banned due to making claims or "Multi-Level Marketing" (reselling Commission Hero).
0:16
"getting your account shut down and getting banned ... is something that happens all the time... I've been through it literally thousands of times."
3:37
"there are times where I've literally had ... a message thread of like twenty to thirty appeals and then finally on that 30th appeal I get my account back"
Current Refund Policy
The
"100% Satisfaction Guarantee"
says "...If you are not satisfied for any reason, you can request a refund within the first
14 days
after purchase
as long as you did not access any of the training
..."
Older Refund Policy
In 2019
to get a refund you had to try the course for
365 days
then within the next 7 days contact Robby. After
day 372
no refunds are considered. You also had to "submit proof or screenshots that you went [through the] entire course and completed all unit videos in the Facebook group and the course, posted questions in the Facebook group, and set up a Facebook ad campaign".
According to
Wealthy By Default
, to get your money back you also can't have made
any
money within those 365 days.
The Google Featured Snippet mentioned earlier, from eBiz Facts, also
quotes this policy
but
dislikes it
. People who signed up for the course through eBiz Facts might assume they need to wait a year for a refund and then get a rude shock when they realize that they actually had to do it within 14 days.
Commission Hero Pro Refund Policy
On the other hand the $2497 Pro course seems to have a
good refund policy
. It is a 30 day no questions asked money back guarantee.
Disappointing Student Results
According to a
ClickBank letter
, Robby's students made a total of $11.8 million in commissions over 3 years. $1.8 million was from a single student leaving $10 million for the rest of the students. Let's be generous and assume that $10 million came from 2020 rather than being spread over 3 years. When spread over Robby's
8,700+ users
, that's an
average of $1,150
per user per year. Most people wouldn't be able to break even and pay for the $997 course fee ($2,497 for CH PRO). They also need to pay for Facebook advertising fees - including for ads that made no sales.
Warning
Some of you might be thinking "Cool I want to make hundreds of dollars recommending Commission Hero too!"
But if buyers don't get the results they're expecting they aren't eligible for a refund since they tried the course materials.
Then you might reply "Great! I don't want to lose any commissions to refunds anyway!"
My response is:
Dedication
This site is dedicated to the countless course buyers who never recouped their $997 investment and were ineligible for a refund. For most buyers it seems Robby's suggestions of the money that could be made is "too good to be true". Though according to his fine print he makes no claims of any results. Perhaps his fine print makes any class action law suits impossible.



@exposingrobby
Share this website